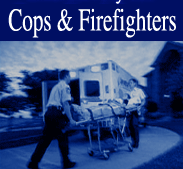 Found 4 SEEKING EMPLOYMENT Listings for New York.
Choose a different state:
~ 03/24/20 ~
We've heard your requests for more tutoring session scheduling flexibility. We are now providing tutoring by teleconference. You can take the exam prep classes in the privacy of your own home (in your pajamas if you like - lol). We will send you the modules by email and contact you on the telephone at a convenient time (days, evenings, weekends) to provide the training session. It's the same tutoring package minus the travel. Need flexibility in your work schedule? Considering a career change or a way to augment your income? Want to be your own boss? Open up YOUR potential for a fraction of the cost of other business startups. 1. PI License Exam Module for $350 - all the information you need to pass the exam and set up your business in a matter of weeks. 2. PI Skills Module for $350 - compiled for those interested in learning the skills needed in the civilian investigation world. Ace your job interview because you'll understand important job criteria. 3. Notary / Sworn Statement Module for $250 - can be taken as a stand-alone course or as an add on to either the PI Exam or PI Skills modules. A notary can take a sworn statement for court presentation. Attorneys and PI employers love sworn statements. All our courses come with report guidelines and templates AND lifetime access to ask a question, raise a concern or request help. We don't abandon you after your training check clears. Just give us a call to discuss your case or concerns. For more information CALL OR TEXT... Ret. Det. Marisa Valle-Zarakas @ 646-483-5519 OR Ret. Sgt. Sal Alioto @ 845-656-4027. FORTUNE FAVORS THE BOLD... BE BOLD.
---
~ 03/03/20 ~
Retired NYPD Detective seeking/looking for a driving gig in upper east side / west side for: Young family with children and pets / Elderly couple / Single busy executive M/F. more info please send email to: retdet1nypd@gmail.com Thank you in advance, George
---
~ 02/04/20 ~
Ranks Security Services is looking for a potential business partner to manage accounts and oversees all aspects of operation including advertising, scouting new clients, interviewing/hiring, training officers in the NYC area; while the current owner focus on building the business in Florida. Ranks is small security company founded in 2016, who has been inactive for a while due to current owner's military deployment. If you're interested building the company with possible ownership share, contact me at 19172170447 or ranksservices@gmail.com or jwisidore@yahoo.com THIS IS NOT A JOB, this is an opportunity to build up a licensed security business and grow with the company.
---
~ 01/20/20 ~
NYS Licensed & Bonded Private Investigator available for ALL types of Private investigations (Criminal Defense, Civil & Marital). NYS licensed Armed guard-Armed Security(escorts;transports;executive protection) also available. Owner-operated company - My experience spans 25 years with a large network of active & retired federal, state, & local law enforcement on call 24/7. Competitive Rates! Contact 24 hours: VWPConsultants@gmail.com 917-693-1977
---