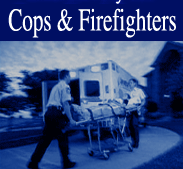 Found 1 SEEKING EMPLOYMENT Listing for New York.
Choose a different state:
~ 03/29/22 ~
Start a new profitable career or "side-gig"... with inexpensive business startup costs... ***NYS Private Investigator, Watchguard and/or Notary Public Licensing Study Courses*** To discuss the possibilities and for more information CALL OR TEXT... Ret. Det. 1st Gr. Marisa Valle-Zarakas @ 646-483-5519 OR Ret. Sgt. Sal Alioto @ 845-656-4027.
---