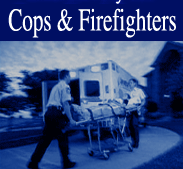 Found 4 SEEKING EMPLOYMENT Listings for New York.
Choose a different state:
~ 05/27/18 ~
Certified Security Guard Instructor seeks position at training school. I am retired from the NYS Court System and am certified by DOJ to teach both the armed and General Topics classes required by NYS. I have nearly 20 years experience teaching the 47 hour/8 Hour requalification classes as well as the unarmed 8 hour renewal. Contact me ai temkinmatthew@yahoo.com
---
~ 04/28/18 ~
Active NYPD Detective with 22 years service looking for side gigs in either security or a field completely unrelated to police work. I worked in the Special Frauds Squad and in a precinct detective squad for many years. I have also worked sidegigs and off duty employment practically my whole career and worked in the private sector before coming on the job. Most recently I managed security in house for a section 8 REIT and worked for SiriusXM in corporate security. I am well versed, well spoken, professional and squared away with computer experience. WyattEarpis@gmail.com.
---
~ 04/21/18 ~
Retired MOS (NYPD & NYC Transit Police), Valid NYS Armed Security License, currently employed in school security with summer off, seeks part-time security position for July and half of August. Conscientious, reliable, punctual. Nassau County area preferred. Email Ben at: NYBENNY@aol.com.
---
~ 03/22/18 ~
Peace officer seeking secondary employment. Holds Armed security license. CPR and AED certified. Class E driver's license. Scooter and bike qualified. Resume available upon request.
---