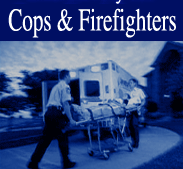 Found 3 SEEKING EMPLOYMENT Listings for New York.
Choose a different state:
~ 09/20/20 ~
START A NEW CAREER... Back To School Special... For the entire month of September - $50 off each module. PLUS... Purchase the PI Exam and PI Skills modules and receive the Notary Exam / Sworn Statement module for free (a $200 value). 1. PI License Exam Module for $300 ($250 for September) - all the study materials you need to pass the exam in PowerPoint and PDF format AND The IRS / NYS Tax Dept. information you need to set up your business in a matter of weeks. We will walk you through the process. 2. PI Skills Module for $300 ($250 for September) - compiled for those interested in learning the skills needed in the CIVILIAN investigation world. Ace your job interview because you'll understand important job criteria. Excellent training for that 20 something year old kid living in your basement who just got his degree in Underwater Basket Weaving and can't seem to offer any job skills an employer is interested in. 3. Notary Exam / Sworn Statement Module for $200 ($150 for September) - can be taken as a stand-alone course or as an add on to either the PI Exam or PI Skills modules. A notary can take a sworn statement for court presentation. Attorneys and PI employers love sworn statements. For more information CALL OR TEXT... Ret. Det. Marisa Valle-Zarakas @ 646-483-5519 OR Ret. Sgt. Sal Alioto @ 845-656-4027. FORTUNE FAVORS THE BOLD... BE BOLD.
---
~ 08/31/20 ~
Experienced Firearms Instructor available for schools, clubs or individuals seeking basic to advanced instruction with Handgun-Shotgun- Rifle Certified NRA Police Handgun-Shtogun Instructor, Certified NYSDOJ Armed Security Guard Instructor, Certified Range Safety Officer and NRA Basic Pistol. Also experienced Instructor in WW2 Defensive Tactics. Fully Insured. I have over 20 years experience teaching the 47 hour Armed Guard class, the 8 hour Armed & Unarmed Requals and over 20 years teaching experience advanced combat shooting at Police Instructor Development Conferences. I am also available for lessons with the sporting use of rifles-shotguns and muzzleloaders. Instruction available both in Queens and Long Island. Matt Temkin. Temkinmatthew@yahoo.com or (718) 610-9698
---
~ 07/16/20 ~
Retired NYPD Sergeant seeking Site Manager/Branch Manager Or equivalent position. Pay commensurate with supervisory experience 75K and up (negotiable). C/V upon request. Concealed Carry Permit and Armed Guard License. Please email: assetprotectagent@gmail.com. Thank you.
---