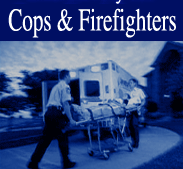 Found 5 SEEKING EMPLOYMENT Listings for New York.
Choose a different state:
~ 10/17/18 ~
R&G Demolition Complete Gut-Outs Concrete Cutting, Breaking & Removal Concrete Removal Concrete Sawing Fire & Water Damage Removal HVAC Demo Interior & Exterior Demolition Masonry Openings Mechanical Demolition Post-Construction Cleanup Rob 516-567-9654 George 631-553-3274 rgdemolition1@gmail.com
---
~ 10/17/18 ~
Highly experienced Security Guard Instructor seeks full or part time employment. I am a retired officer from the NYS Courts who is a certified General Topics and Armed Security Guard Instructor. I have over 25 years experience teaching the 47 hour armed guard class ( including Article 35) the 8 hour armed requalification, 8 hour pre assignment as well as the 8 hour unarmed recertification class. I am also a N.R.A. Police Handgun/ Shotgun Instructor and a Range Safety Officer with a N.Y.C. Unrestricted Concealed Carry Handgun Liscense and current H.R. 218 permit. Call Matt at (718) 610-9698
---
~ 10/04/18 ~
I am a retired law enforcement officer who is seeking employment with a professional company or person to work in an office type setting. I am professional, reliable and have the utmost integrity. I am a fast learner and have experience working collaborative or independently. I am seeking employment in the Nassau/Suffolk area. Please contact american1patriot2018@gmail.com.
---
~ 09/22/18 ~
To all interested clients, I am presently seeking a position as a personal chauffeur /security manager for a private family. I have extensive experience in all aspects of personal ,corporate and executive security. I am presently employed in one of most prominent Medical Centers in Orange County. I am offering my services to one family, I presently provide safety, security and protection to hundreds of patients, staff, and visitors per day. I prefer to work in the upper west/east side or upstate NY. If you require more info, please TEXT 845-243-3114, FYI... BASIC LIFE SAFETY (CPR)CERTIFIED ACTIVE SHOOTER TRAINING 80 CERTIFICATES FROM FEMA MANAGER OF 65 ARMED AND UNARMED SECURITY OFFICERS Thank you for Looking !
---
~ 09/19/18 ~
I am a retired NYPD Sergeant seeking a Site Manager role based job. I have Private Security management/Executive/Asset protection experience. Salary is negotiable but at a minimum base of $32.00/hourly equivalent. Full carry permit/Armed Guard LIC. * I am seeking employment-not hiring** Resume upon request. Please contact me at AssetProtectAgent@gmail.com Thank you.
---