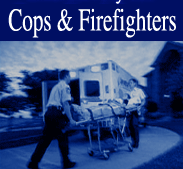 Found 3 SEEKING EMPLOYMENT Listings for New York.
Choose a different state:
~ 10/18/20 ~
NEW AND IMPROVED TRAINING MODULES AVAILABLE... NEW CAREER HOME STUDY COURSES... All the study materials you need to pass the NY State licensing exams in PowerPoint and PDF format. Understand the skills needed to be successful. 1. PI License Exam Module for $400 - This license allows you to operate a commercial ALL INCLUSIVE Private Investigation, Watchguard AND Bail Enforcement Agency. 2. Watchguard Agency License Exam Module for $300 - This license allows you to operate a commercial Security Guard Agency. Learn the law governing a Guard Agency and all the NY State paperwork involved. 3. Bail Enforcement Agency Licensing Module for $200. There is no exam required to operate a Bail Enforcement Agency in NY State. This course covers the law governing the Bail Enforcement industry but you will be required to take a 25 hour classroom course from a NY State registered instructor before you can open your business. 4. PI Skills Module for $200 - compiled for those interested in learning the marketable job skills in demand in the CIVILIAN investigation world. Flatten the learning curve. Know what's expected of you. Perform above and beyond for your clients right out of the gate. 5. Notary Exam / Sworn Statement Module for $200 - can be taken as a stand-alone course or as an add on to either the PI Exam or PI Skills modules. A notary can take a sworn statement for court presentation... Each licensing module includes all the necessary applications and instruction AND the IRS / NYS Tax Dept. information you need to set up your business in a matter of weeks. For more information CALL OR TEXT... Ret. Det. Marisa Valle-Zarakas @ 646-483-5519 OR Ret. Sgt. Sal Alioto @ 845-656-4027. FORTUNE FAVORS THE BOLD... BE BOLD.
---
~ 10/17/20 ~
Summit Protection & Consulting, a non-profit community based outreach agency, and our affiliates, are currently looking to expand our client base by offering a multitude of services, including, but not limited to: - Security Staffing and Patrols - Civil and Criminal Investigations - Focused training and development programs - Consulting and Business Development - Website and Social Media Development and Management - Graphic Design, Logos, and more. For more information, please email info@summitpci.org or call 833-339-9990.
---
~ 08/31/20 ~
Experienced Firearms Instructor available for schools, clubs or individuals seeking basic to advanced instruction with Handgun-Shotgun- Rifle Certified NRA Police Handgun-Shtogun Instructor, Certified NYSDOJ Armed Security Guard Instructor, Certified Range Safety Officer and NRA Basic Pistol. Also experienced Instructor in WW2 Defensive Tactics. Fully Insured. I have over 20 years experience teaching the 47 hour Armed Guard class, the 8 hour Armed & Unarmed Requals and over 20 years teaching experience advanced combat shooting at Police Instructor Development Conferences. I am also available for lessons with the sporting use of rifles-shotguns and muzzleloaders. Instruction available both in Queens and Long Island. Matt Temkin. Temkinmatthew@yahoo.com or (718) 610-9698
---