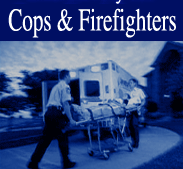 Found 4 SEEKING EMPLOYMENT Listings for New York.
Choose a different state:
~ 02/05/18 ~
Retired NYPD- Sergeant seeking full time work at commensurate pay level. Looking to discuss any shift availability. Executive and asset protection strength and experience. Experienced mainly in overseas and national C-suite protection and very high value assets ( in the multi millions). Unrestricted carry permit and armed guard license. Also experienced in site management and scheduling. Please email AssetProtectAgent@gmail.com (James).
---
~ 02/03/18 ~
Seeking a position as a Security Guard Instructor for a school or training academy. I am a retired officer from the N.Y.S. Courts System and am a certified General Topics and Armed Security Guard Instructor with over 20 years experience teaching the 47 hour, 8 hour armed requalification and Ariicle 35 law class. I have an unrestricted NYC Concealed Handgun License,an Armed Security Guard License, a valid H.R. 218 and over 35 years experience in the private security industry. Resume available at temkinmatthew@yahoo.com or call Matt at (718) 610-9698
---
~ 12/23/17 ~
Retired M.O.S. seeks per-diem armed security guard assignments in Lower-and-Mid-Hudson Valley Regions. Have NYS armed guard card, unrestricted NY State carry permit, HR 218 qualification, CPR/AED certification and OSHA 30 hour safety training for general industry. I retired at the rank of Sergeant and am also a Certified Protection Professional. Please call Bill at (845) 764-0681.
---
~ 12/13/17 ~
Limousine for rent 8 passenger black/black Mint condition like new... For 8hours, NYC, Montauk, Events, Giant games, Yankee games... Theater or just a night out on town.. Be part of this exclusive club... Private and discreet... Only 50 spots left, have exclusive To utilize your limo. Small fee.. Call or text 5164803244 Email yugovip@yahoo.com Only for Law enforcement...
---