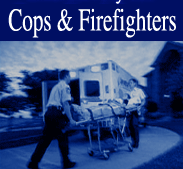 Found 3 SEEKING EMPLOYMENT Listings for New York.
Choose a different state:
~ 01/14/22 ~
***NYS Private Investigator and Notary Public Licensing Study Courses*** To discuss the possibilities and for more information CALL OR TEXT... Ret. Det. 1st Gr. Marisa Valle-Zarakas @ 646-483-5519 OR Ret. Sgt. Sal Alioto @ 845-656-4027.
---
~ 12/28/21 ~
NEED SECURITY? NYPD RETIRED / ACTIVE OFFICERS AVAILABLE AND READY TO WORK ARMED & UNARMED *RETIRED NYPD DETECTIVE HAS A SECURITY TEAM READY TO WORK FOR YOU* I am a Retired NYPD Detective and I do Armed Security jobs. I also have a large team of active and retired Law Enforcement Officers who are all armed and ready, willing and able to work. I have both armed and unarmed team members for any and all types of jobs that you would need them for. We provide Security to residential and commercial buildings; even troubled buildings that other companies will not take on. Also, retail security, construction sites, personal protection, private investigation, Synagogues, Temples, Churches and other houses of worship. And so much more… ALSO *ATTENTION SECURITY COMPANIES, DON'T LOSE THAT CONTRACT FOR LACK OF PERSONNEL, WE CAN HELP! * I am the owner, and you will be speaking to me directly, my company is fully licensed and bonded. Please give me a chance to provide you with the service(s)you need. As the owner, I can be very competitive in my pricing compared to most other security companies. Whether you need 1, or 2, or however many security personnel you may need …, I can provide you with them ! ! ! I will definitely appreciate your business, as well as the opportunity to serve you. Thank you for looking, George Send me an E-Mail lssnycsg@yahoo.com or visit me at lssnyc.com
---
~ 11/08/21 ~
Retired Detective 23yrs with Dignitary Protection training,39yrs prior military experience supervising 115 service members. Currently working a F/T job in investigations. Seeking P/T or per-diem work after 3:00pm. I keep myself in shape and Excellent health. Pay can be discussed accordingly. Independent, reliable and 150% discreet and integrity. Please call if interested in my services, open to other possibilities other than security. Contact number 516 322-8646 Email: Scorpion31869@yahoo.com
---