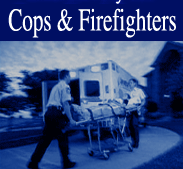 Found 5 SEEKING EMPLOYMENT Listings for New York.
Choose a different state:
~ 07/19/20 ~
START A NEW CAREER 1. PI License Exam Module for $300 - all the study materials you need to pass the exam in PowerPoint and PDF format AND The IRS / NYS Tax Dept. information you need to set up your business in a matter of weeks. We will walk you through the process. 2. PI Skills Module for $300 - compiled for those interested in learning the skills needed in the CIVILIAN investigation world. Ace your job interview because you'll understand important job criteria. Excellent training for that 20 something year old kid living in your basement who just got his degree in Underwater Basket Weaving and can't seem to offer any job skills an employer is interested in. 3. Notary Exam / Sworn Statement Module for $200 - can be taken as a stand-alone course or as an add on to either the PI Exam or PI Skills modules. A notary can take a sworn statement for court presentation. Attorneys and PI employers love sworn statements. For more information CALL OR TEXT... Ret. Det. Marisa Valle-Zarakas @ 646-483-5519 OR Ret. Sgt. Sal Alioto @ 845-656-4027. FORTUNE FAVORS THE BOLD... BE BOLD.
---
~ 07/16/20 ~
Retired NYPD Sergeant seeking Site Manager/Branch Manager Or equivalent position. Pay commensurate with supervisory experience 75K and up (negotiable). C/V upon request. Concealed Carry Permit and Armed Guard License. Please email: assetprotectagent@gmail.com. Thank you.
---
~ 06/18/20 ~
12 year Active duty NYPD detective looking for work in the fields of EMT, close protection or physical security. Certified in dignitary protection, New York State EMT- B, Nationally registered Medical Technician, and hostage rescue. Please contact me at 347-733-7886 or jtlprotectionservices@gmail.com to inquire further.
---
~ 06/04/20 ~
Retired NYPD Detective seeking a protective assignment for a prominent family or individual (male / female). I have extensive background in all aspects of dignitary / executive protection. Please feel free to contact me at retdet1nypd@gmail.com. 100% Licensed with all required training and firearms carry permits, also BLS. Please note that I am looking to work directly with principles. Not looking to be contracted out by security companies. Thank you in advance.
---
~ 05/22/20 ~
New York - Active duty Peace Officer looking for Part-Time Armed Security job in NYC. Armed Security minimum $25.00+/hr. Please contact if interested @ 347-734-9745.
---