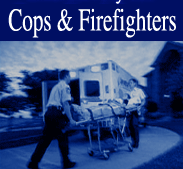 Found 1 MUTUALS Listing for New York.
Choose a different state:
~ 10/10/17 ~
Looking for easier commute. I'm an NYPD cop who lives in suffolk County,NY and works in Brooklyn,NY seeking a mutual with anyone who works in queens,NY or Brooklyn/Queens border.. Precincts of interest are 103pct,113pct,75pct, 77pct. If interested contact me at 631-575-5834 to discuss details.
---