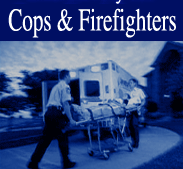 Found 3 UNIFORMS / EQUIPMENT Listings for New York.
Choose a different state:
~ 12/04/19 ~
Anyone have size 40 duty jacket to part with? Bill wfmccormack@optonline.net
---
~ 10/24/19 ~
IM AN ACTIVE LEO UMOS LOOKING TO BUY FIREARMS. LOCAL FFL ON HAND IN NASSAU COUNTY AND WESTERN SUFFOLK COUNTY FOR EASY, CHEAP AND LEGAL FIREARM TRANSFERS. ALL FEDERAL, STATE AND LOCAL LAWS APPLY. I AM A COMPETITIVE SHOOTER WHO BUYS AND TRADES ALL FIREARMS. CONTACT ME 24/7 AT TRIGGERMIKENYC@GMAIL.COM BE SAFE OUT THERE!
---
~ 09/27/19 ~
for sale to active or retired law enforcement only good for security company use. (2) bullet proof vest (3) night vision goggles great for movie screenings (6) Brand new Handcuff cases fits all sizes (6) semi auto magazine pouches (6) key rings holders (1) Bates men black high gloss shoes size 10 (in box) $200 for everything email faganpi@aol.com
---