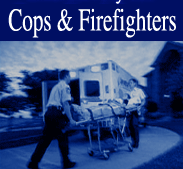 Found 2 UNIFORMS / EQUIPMENT Listings for New York.
Choose a different state:
~ 02/13/20 ~
Hello all MOS I am selling NYPD uniform & equipment that I once used at a very low price, since I am leaving the state soon! Please contact me at sj10002@gmail.com for more information in regards to the pieces that I have. thank you and stay safe!
---
~ 12/04/19 ~
Anyone have size 40 duty jacket to part with? Bill wfmccormack@optonline.net
---