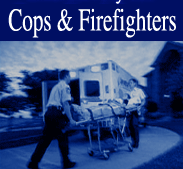 Found 2 UNIFORMS / EQUIPMENT Listings for New York.
Choose a different state:
~ 04/01/20 ~
Selling 14.5 AR 15 Delton 1/9 Twist 14.5 inch Barrel NOT Pinned or Welded Palmetto State Armory Lower HiperFire EDT Heavy Duty Trigger FDE Magpul Furniture One 30 Rd Steel Magazine Color Matched Sight Mark Holographic Sight Rear FDE Mbus Flip Up. Extra parts Rear Sight Carry handle Basic Black Rear Stock and Hand guards Asking $850 Buyer pays for FFL transfer Email me @ ptala2018@gmail.com for more info and pictures. Law Enforcement ONLY....
---
~ 03/06/20 ~
For Sale: -S&W M&P 9 compact. Comes with night sights, 2 magazines and IWB holster. Very good condition. Asking $350. -S&W 5946. Comes with 3 magazines and a leather pancake holster. Very good condition. Asking $300. Selling to LE only. Buyer pays FFL transfer fee (which should only be about $15). Contact deanmayo@outlook.com
---