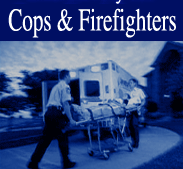 Found 2 UNIFORMS / EQUIPMENT Listings for New York.
Choose a different state:
~ 06/15/19 ~
I AM AN ACTIVE LEO MOS LOOKING TO BUY FIREARMS. LOCAL FFL ON HAND IN NASSAU COUNTY AND WESTERN SUFFOLK COUNTY FOR EASY, CHEAP AND LEGAL FIREARM TRANSFERS. I AM A COMPETITIVE SHOOTER WHO BUYS AND TRADES ALL FIREARMS. CONTACT ME 24/7 AT TRIGGERMIKENYC@GMAIL.COM BE SAFE OUT THERE!
---
~ 05/20/19 ~
NYPD Evidence Collection Team 3/4 length winter jacket including patches. Jacket in great condition. $50.00 firm. Photos available upon request. Contact: Robert.sirignano@nypd.org
---