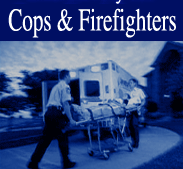 Found 2 UNIFORMS / EQUIPMENT Listings for New York.
Choose a different state:
~ 02/24/19 ~
I AM AN ACTIVE MOS LOOKING TO BUY ANY AND ALL FIREARMS. LOCAL FFL ON HAND IN NASSAU COUNTY AND WESTERN SUFFOLK COUNTY FOR EASY, CHEAP AND LEGAL TRANSFERS. I AM A COMPETITIVE SHOOTER WHO BUYS, SELLS, AND TRADES ALL FIREARMS. CONTACT ME 24/7 AT TRIGGERMIKENYC@GMAIL.COM BE SAFE OUT THERE!
---
~ 01/25/19 ~
NYPD Highway Patrol Jacket, 3/4 Leather. Taylor's Leatherwear, Model #4497Z. Great condition, without liner. Size 44. Has patches with Chevrons on sleeves. Asking $300.00. Qwikdrip@msn.com
---